You Need A Fast Response Team In Olean And SERVPRO Is Your Answer
4/5/2019 (Permalink)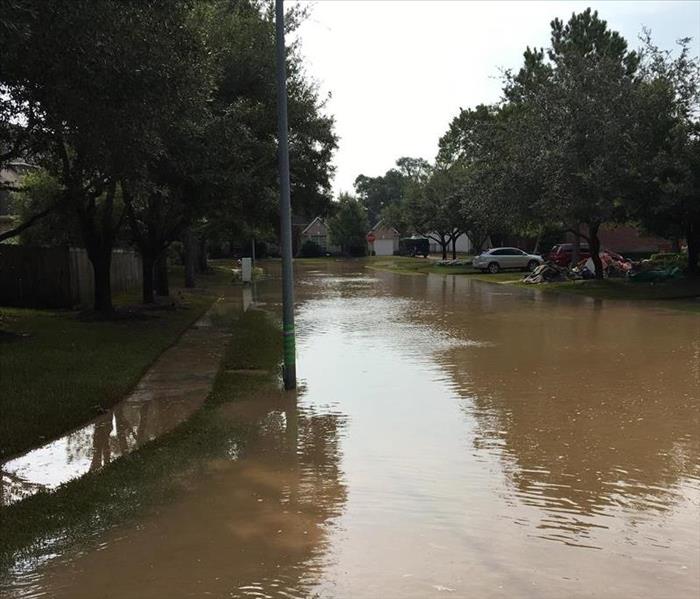 When your home is effected by flood damage you need someone you can rely on, SERVPRO is available 24/7. Call us right away.
Why SERVPRO Makes the Difference During Flood Damage Restoration in Olean
Whether from melting snowpack, heavy winds and rain, major plumbing breakdowns, appliance malfunctions, or other causes, large quantities of water pouring into your Olean home spell trouble. The disaster does not allow you much time to determine a course of action as water damage is immediate and relentless. Our training and experience demonstrate why we are the obvious choice when you seek a reliable and efficient water loss solution.
Flood damage in Olean needs a fast response. As the water rises inside your home both structural components and contents are at risk. Our team of IICRC-trained technicians is backed by a vast inventory of state of the art equipment that makes quick work of removing water and drying out walls, floors, and ceilings. We arrive with the workforce and the tools on board, awaiting a rapid assessment by our project manager before hitting the ground running. Speed and competence are why we deliver superior results.
Household goods, furnishings, clothing, personal property, and documents are also in danger when flooding occurs. Our pack-out service, using the Contents Claim Inventory Service (CCIS), creates a comprehensive inventory and tracks the articles as our production facility technicians evaluate, clean, dry, and refurbish your treasures. Our commitment to develop and implement the skills to restore all your property is why SERVPRO is the disaster recovery company to count on.
After we evacuate all the flood waters, using thermal devices and moisture meters to locate hidden caches of fluids, we move to drying mode. Flood cuts and other controlled demolition might be needed to release trapped water and improve airflow for drying. We clean and sanitize the affected areas and then determine what structural components need repair and restoration. Offering in-house rebuilding services is another example of why SERVPRO stands alone as a full-spectrum disaster restoration company. We have crews of experienced construction specialists and an embedded civil engineer on the team.
The capability to take your flood-damaged home from assessment to complete reconstruction is why SERVPRO of Jamestown / Olean is a unique resource in the region. Call us at (716) 338-4901 to schedule an immediate evaluation of your emergency.
Come out and enjoy the City of Olean Easter Egg Hunt click here for more details.