Water Cleanup from Jamestown Hotel Furniture
6/17/2021 (Permalink)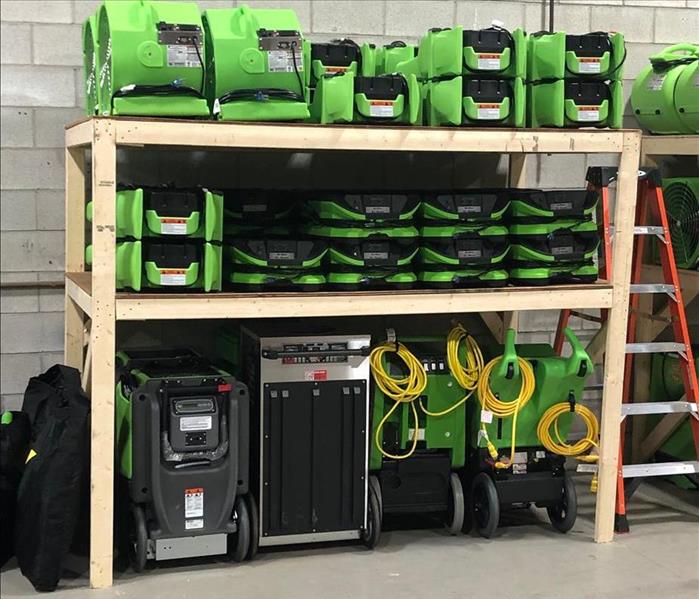 SERVPRO has state of the art equipment for any water catastrophe in your Jamestown business property.
Attention to Detail Helps us Handle Jamestown Hotel Water Cleanup With Ease
Water damage in a hotel can cause a financial loss in multiple ways. SERVPRO's business-oriented damage mitigation services help save money on restorations and return rooms to service faster.
One of the primary sources of financial loss for a hotel needing water cleanup in Jamestown is damage to furnishings. Without adequate care, furniture may be damaged beyond repair, forcing costly replacements. Part of our strategy involves an emphasis on proper care for every piece of furniture the water touches. We use penetrating or infrared moisture detection devices to identify objects containing traces of water, even if they appear dry. This helps to stop the spread of mold and eliminate problems before they start.
We can restore most upholstery to the condition it was in before the disaster. We pay attention to detail, drying buttons and zippers beforehand to avoid rusting and oxidation. We use our experience to promote the fastest drying conditions, separating wet and dry components of the furniture and promoting ideal conditions in the local environment. SERVPRO technicians have performed these interventions many times. We may successfully clean up water from:
Ceiling Leaks
Burst Pipes
Leaking Roof from Storms
Flood Restoration

SERVPRO of Jamestown / Olean maintains 24-hour readiness to respond to emerging disasters in the local area. Contact us at (716) 338-4901 for our services or a quote.